Hello!
Yes it's me, Sedrick! How did you know? Hehehehe.
Ok it is time for Sedrick to have an adventure. Today Sedrick will tell you about the adventure he had when he built a robot ant! It is very exciting and Sedrick knows there is lots of technology involved, so it is time to get started!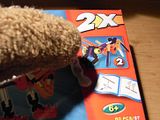 Sedrick has a look at the box. That is a robot ant! Sedrick is very excited!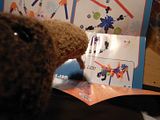 Sedrick knows that the most important thing to do when using unfamiliar robot ant technology is to read the instructions! Sedrick has had a look at the instructions, and knows what he is doing! But Sedrick keeps getting distracted by one word (the word that Sedrick keeps getting distracted by is Ant).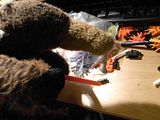 Sedrick is very good at building technology! Where does this bit go?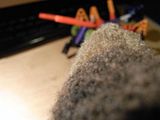 Hehehehe Sedrick will show you an anteater-eye-view of the technology
Sedrick is all done! Sedrick does not know if he should play with his technology or eat it! He does not think it will taste very good so he will just play with it for now.
Ok bye bye!